NEW INTERVIEW



Published: August 13, 2010 10:04 PM EST
By: Isaac Davis Jr., BGS, MBA
(Juniorscave.com)


JC Interview Exclusive
(Celebrity Interview with
Rising Actor,
Jay Beyers)
August 2010 Edition

Jay Beyers may not be a household name yet but that is not stopping him from pursing his lifelong dream of becoming an actor. With a ton of successful projects already under his belt, this young rising star is well on his way of achieving all of his goals with acting and becoming a household name. Here is his story in this special interview with our Webzine. Enjoy!

Isaac: Jay, I want to extend a warm thank you for taking the time from your busy schedule to interview with us. When you were growing up, did you always wanted to act or did you had something else in mind?

Jay: It's great to be busy, but I always appreciate the opportunity to provide an interview! As my Mom will tell you, growing up, I was more than a handful which naturally directed me towards a profession in performance. As a child, I dreamed of being a professional demolition driver because every weekend I set up elaborate tracks and crashed my Hot Wheels cars into each other. During my teenage years, I took my first job as a Dining Room Attendant at The Morris Inn Hotel on the campus of Notre Dame, and thought that a career in the Hospitality industry might work. I've had a lot of different types of jobs, but none of them stimulate, and excite me more than acting.

Isaac: You have chosen a career path that is full of ups and downs. How do you handle the rigorous demands of going out on auditions, meeting with tons of industry folks, and other things you do daily to land parts and keep your name out in the industry?

Jay: There is no question that my profession will have its ups and downs, but as long as I stay focused, committed, and true to the moment, then the joys of life will never end. I also try to follow a vigorous workout routine that helps me relieve stress. In my free time, I enjoy going up to the beach when the waves are good and getting in some boogie boarding. Hollywood industry networking parties are the best way to keep my name known, and what better way to do business then at a party.

Isaac: What has been your main motivation or inspiration to want to make acting your career?

Jay: Besides the money and jaw dropping gorgeous women, ha ha, I have always been intrigued by the idea that an Actor has the ability to make people think and influences their emotions. These powerful skills fascinate me, because it gives me no greater joy then to know that I have profoundly affected an individual's thoughts.

Isaac: You completed your degree in Theatre from Columbia College (class of 08). How did your education help prepare you for entering into the acting profession? What did you learn from your education that you apply now to acting?

Jay: Acting at the college level was a real wake up call for me, because it forced me to sharpen my acting technique. The dedicated faculty at Columbia College Chicago encouraged me to "create change" and raise the stakes in my acting. There are several techniques that I gained from my training in college, but the most important was to inhale and remember to breathe when the going gets tough.

Isaac: What has been your favorite project to work on and why?

Jay: Without a doubt, Water for Elephants (http://filmwaterforelephants.wordpress.com/the-big-top/wfe-extras-share) was the best project that I have worked on so far because it's a period piece, with esteemed actors, about the circus! Followed by the motion capture I did for the Dante's Inferno video game franchise. If I was able to pick one more, it would be the various SyFy Channel movies I have been in.

Isaac: What are you hoping to achieve with your acting?

Jay: I would hope that my acting has the ability to impact people and cause them to evaluate their daily life. I really admire all of the humanitarian work that George Clooney and countless other celebrities do. I was raised in the Church of the Brethren faith, and strongly believe that when you take care of Mother Earth and its inhabitants, the ripple affect keeps on giving.

Isaac: What has been some of the negative aspects about the entertainment industry you have experienced that you would like to warn others about?

Jay: The worst and best part about acting is not knowing when, where, or who your next job will come from. This excitement sometimes causes me to worry, but I never try to stress and always am grateful for all that I have achieved.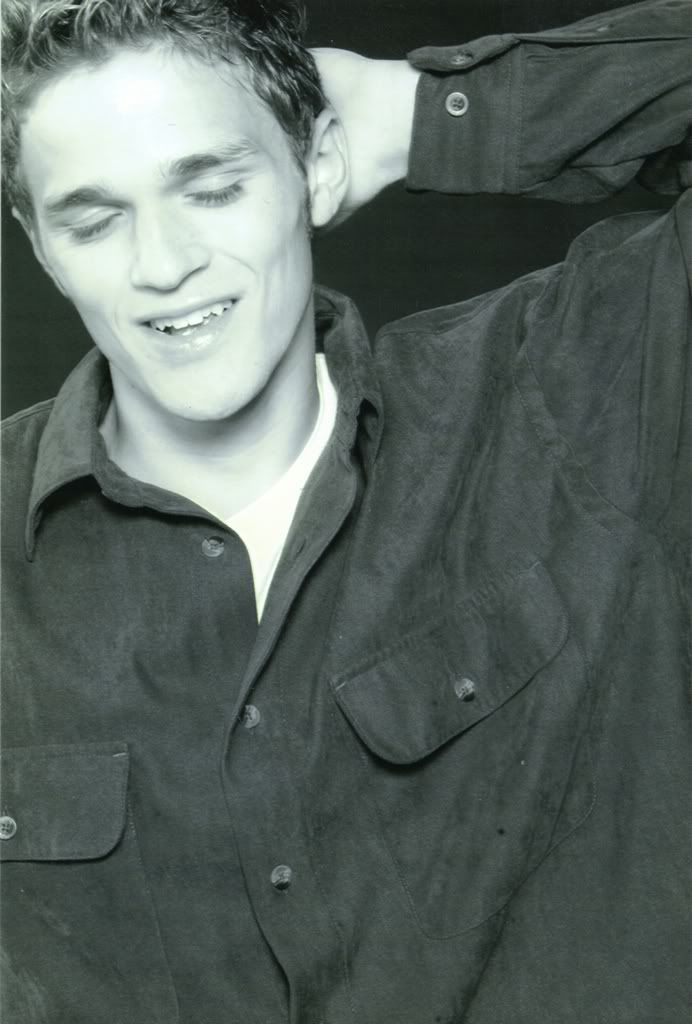 Jay Beyers
Isaac: When you are in character, where do you get your emotions from to add life to the role you are playing?

Jay: I was fortunate enough to have received classical training and be exposed to David Mamet's "Practical Aesthetics" by the Theater director Troy Dobosiewicz while at Marian High School. This impacting training has helped me formulate my own techniques, which allows me to better understand the roles that I create. I have been told that I am a "method actor", but I strongly believe in doing the research and have complied several, long, and elaborate journals about each of my characters.

Isaac: If you could just act for the rest of your life but never become a household name, would you be happy (why or why not)?

Jay: This is my favorite question, because at one point or another every actor must think this. Sadly reality TV gives some people the false impression that acting is easy. In truth, acting requires a lot of dedication and patience. When I made the decision to become an actor, I did it for the love of acting not the fame. What matters most in life is happiness, and I achieve this through my acting.

Isaac: Which actor or actress you would love to work with and why?

Jay: Woody Harrelson is the actor whose style I get compared to the most, so it would be nice to work with him. An alma mater actor from my high school, Kyle Bornheimer, would be great to work with because I have yet to run into him in Hollywood. Maybe one day down the road we will team up and raise a scholarship for students from our high school who want to pursue entertainment.

Isaac: Do you feel you have the support from your family and friends?

Jay: My mother was a little apprehensive about me moving away to Hollywood for obvious reasons, but my Dad pretty much told me to go out and give it a shot. I would rather live a life of risk, then risk a life of regret.

Isaac: What are some current projects you are working on now?

Jay: I recently wrapped Moby Dick for the SyFy channel, and booked Steel Battalion video game for Capcom gaming systems.

Isaac: Where can fans access more info about you online?

Jay: The best way to stay connected with me is through my website:

www.JayBeyers.com

or IMdb

http://www.imdb.com/name/nm3261123

All large and generous gifts can immediately be mailed to my mail box, just thought I would let you know. Ha ha

Isaac: In 2011……

Jay: Frantically preparing for the world's end in 2012! In all seriousness, I do not belief in myths, but I hope that my presence will one day be remembered. I try to live a life without holding back and hope that I am able to achieve all that life has to offer!

"You must take many risks to realize your full potential"
- Jay Beyers





Jay Beyers' Official Website

www.JayBeyers.com













Junior's Cave Online Magazine/JC Internet Radio Staff Team,

PO BOX 2494
Brunswick, Georgia 31521
toll free number 866-554-3997
office number 678-826-0850
fax: 912-265-8093
http://www.jcinternetradio.com
http://www.juniorscave.com
http://www.friendsmix.net
http://www.live365.com/profiles/juniorscave
http://www.live365.com/stations/juniorscave










Junior's Cave Search




View My Stats






© Junior's Cave 2005-2010. Website Design by Mikael Linder