So, you've decided to move to the city to pursue your art career. Congratulations! Deciding to uproot your life and follow your passion is no small feat. But now that you're here, what's next? How do you make it as a new artist in the city? Well, there's no one-size-fits-all answer, but some general tips and tricks can help you get started on the right foot. Keep reading to increase your chances of making it as a new artist in the city.
1. Make Connections
One of the most important things you can do as a new artist in the city is to start making connections. Get involved with your local arts scene and meet as many people as possible. Go to gallery openings, concerts, and any other event that allows you to rub elbows with other creatives. The more people you know, the better your chances of making it in the competitive art world.
Make sure to stay in touch with the people you meet. Exchange contact information, connect on social media, and even set coffee dates. These connections can be invaluable to your career. Don't hesitate to ask for advice or help if needed.
2. Work with an Advertising Agency
No matter how creative or talented you are, it's hard to be successful as an artist without some help. One way to get the recognition you deserve is to work with a creative advertising agency. These agencies specialize in getting your name out there and helping you market yourself to the public. Working with a dedicated team of professionals can be incredibly beneficial for getting your career off the ground.
Look for an agency that specializes in working with new artists and can help you craft a unique strategy for success. They can take care of everything from creating a website to designing promotional materials. With their help, you'll have the tools and resources necessary to make it as a new artist in the city.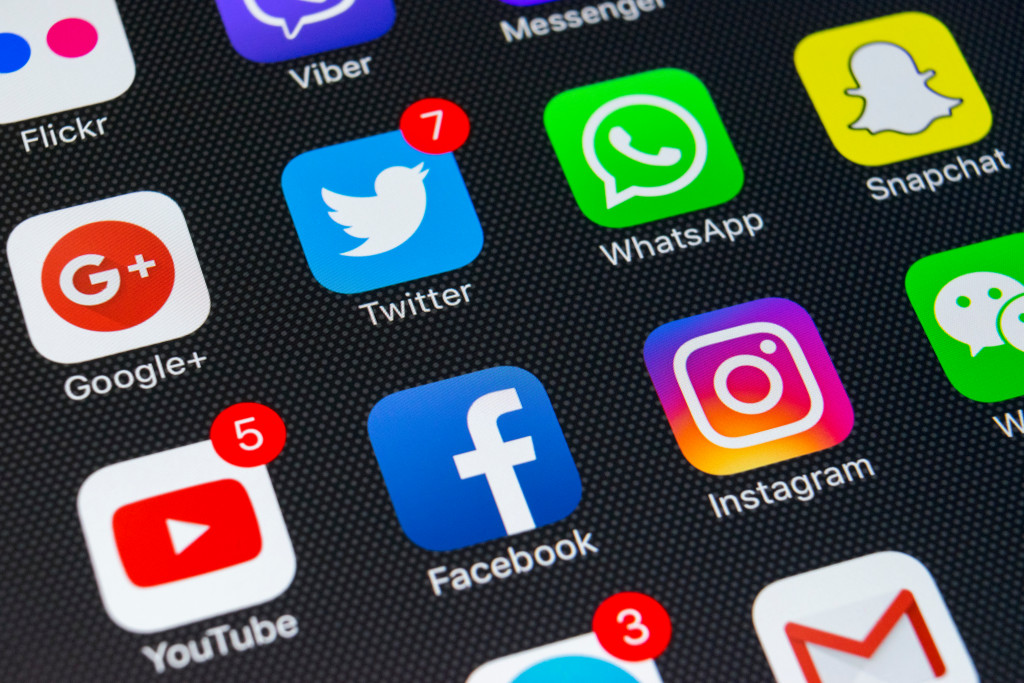 3. Utilize Social Media
Of course, the world of art and advertising is constantly changing. One of the most important tools at your disposal is social media. Your presence on platforms such as Instagram, Facebook, and Twitter can be a great way to get your work seen by potential clients and fans. Make sure you post regularly and engage with people commenting or liking your posts.
You can also use these platforms to connect with other creatives and form partnerships that could lead to new opportunities. Don't be afraid to reach out and introduce yourself. You never know who might be interested in your art or have advice for you. If you're unsure where to start, consider investing in a social media marketing strategy.
4. Get an Agent or Gallery Representation
Having an agent or gallery representation is crucial to make it as an artist. An agent or gallery can help you get your work into exhibitions and shows, raising your profile and increasing your chances of selling your work. If you don't have an agent or gallery representation, try contacting local galleries or entering competitions.
Some agents or galleries may charge a fee for representing you, so conduct research before signing any contracts. Make sure the agent or gallery is reputable and has your best interests in mind. It would be best to also read any agreements thoroughly before signing. This will ensure that agents or galleries don't take advantage of you.
5. Be Professional
When you're dealing with galleries, agents, collectors, and other artists, it's essential to be professional at all times. This means sending prompt and polite emails, showing up on time for meetings and appointments, and always presenting your best work. Remember that first impressions are everything in the art world, so make sure you're putting your best foot forward at all times.
Creating a portfolio or website is an excellent way to present yourself professionally. This will allow people to easily view your work and learn more about you as an artist. You should also consider creating a press kit with your CV, artist statement, and professional references. This will make you look more credible and increase your chances of success. Always make sure to be polite and professional when communicating with others in the art world.
Making it as a new artist in the city takes hard work, dedication, and talent—but it's not impossible. By making connections, securing representation, and being professional at all times, you'll be well on your way to success. Remember to stay true to your vision and never give up on your dreams.