There's always a sense of fulfilment when it comes to making items that express your creativity. They're products that you craft with your own hands, and so are unique and beautiful. Sometimes, you can't help but want to share that joy with others. But how do you go about beginning to do it? The following are some ideas that can help you encourage others to start in the realm of creative DIY.
Teach Others About It
One of the best ways to share your love for crafts is to teach others how to make them. There are several avenues that you can use for your lessons and tutorials. One of them is actually meeting with people and teaching them, whether it's in person or through virtual conferences. Another is getting a video production company to help you record tutorials. If you can't afford that, then you can do it with pictures and some well-chosen words. No matter what your medium is, it's important to consider how you're going to show your visuals.
Tell Your Craft Story
There's nothing more inspiring to others than telling your own story of how you got to start in the endeavor. Just like with when you teach others, there are also various ways of sharing your personal tale. For example, you can write about it on your blog or your social media accounts. It's also possible to share pictures of your work and tell the story behind them in the captions. Creating videos to post on the internet is also a great way to express your love for crafting.
Market Your Crafts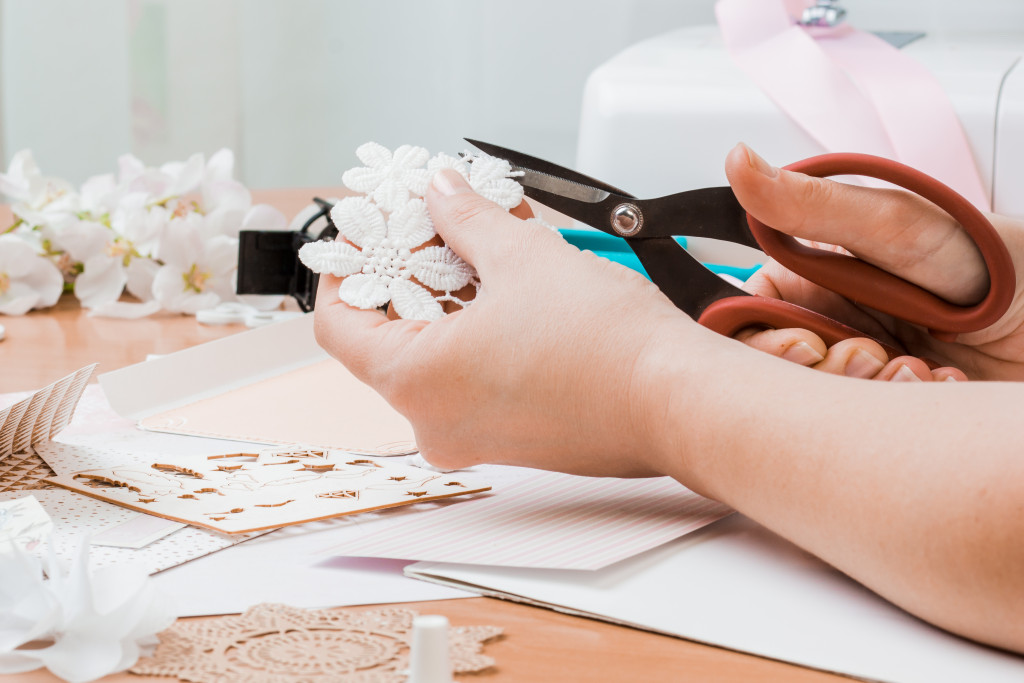 Some people only ever get to be exposed to crafts when they are in need of decorations or gift items. In this case, you can bring your work to them by selling it to them. Don't be afraid to advertise yourself and your creations by promoting them on commerce sites. If you're going to be serious about it, you can even set up your own website and put your items there. To make it more convenient, you can even include ways for potential customers to pay electronically.
Give Some as Gifts
Speaking of gift items, your friends, family members, and other acquaintances will appreciate it when they receive your hard work as a present. After all, you've put a lot of love and effort into it, and you might even have personalized some of it. Some of them might even wonder and ask, "How did you make this?" When that happens, you can then share with them how they can create their own items. This can become a way for you to strengthen your bond with them as well.
Creating crafts is an expression of love, and it should be freely shared with others. In a time when the general tendency of everyone is to fall into depression, making something with one's hands can become a way to lift one's spirits up. Feel free to encourage others around you to engage in crafts and spread the love for it. Who knows, you might be a much-needed light in trying times.