The online shopping world is competitive. To stand out amongst the millions of other stores, you need to be creative and do things that are different from your competitors. There are a few things you can do to ensure you get more customers and increase your chances of making a sale.
Online stores, especially those that sell products, need to be creative to get more customers. It is much easier when you focus on the following things:
Offer fast shipping and return services
Customers want their products quickly, and they also want to know that if the product does not meet their expectations, they can return it. People are more willing to buy products online because of the convenience of it, but there is always the fear of not receiving what you paid for. Some customers will only shop at stores that offer fast shipping and returns since most brick-and-mortar stores do not provide this service.
Increase your store's visibility
There are various ways on how you can increase your store's visibility. One way is by creating a website or blog where you can place all the necessary information about your store, including contact details. You can seek the help of a digital marketing company to develop and design a website for you. It is also important to have a social media account because if you do not have one, your store will remain obscure and
You should also ensure that you have social media accounts if you want people to know about your store. You can use these accounts to let your customers know where and when new items will be available for purchase, as well as the launch of different promotions. Some may even opt to sign up for a newsletter so that they won't miss anything.
Provide great customer service
Customers love it when stores provide them with assistance or answer their queries without delay. If brands do not make an effort to do this, some customers may not come back, which means they would lose out on sales opportunities. In addition, online shoppers expect excellent customer service since most brick-and-mortar retail shops do not offer support services through social media platforms and phone calls.
Offer discounts and freebies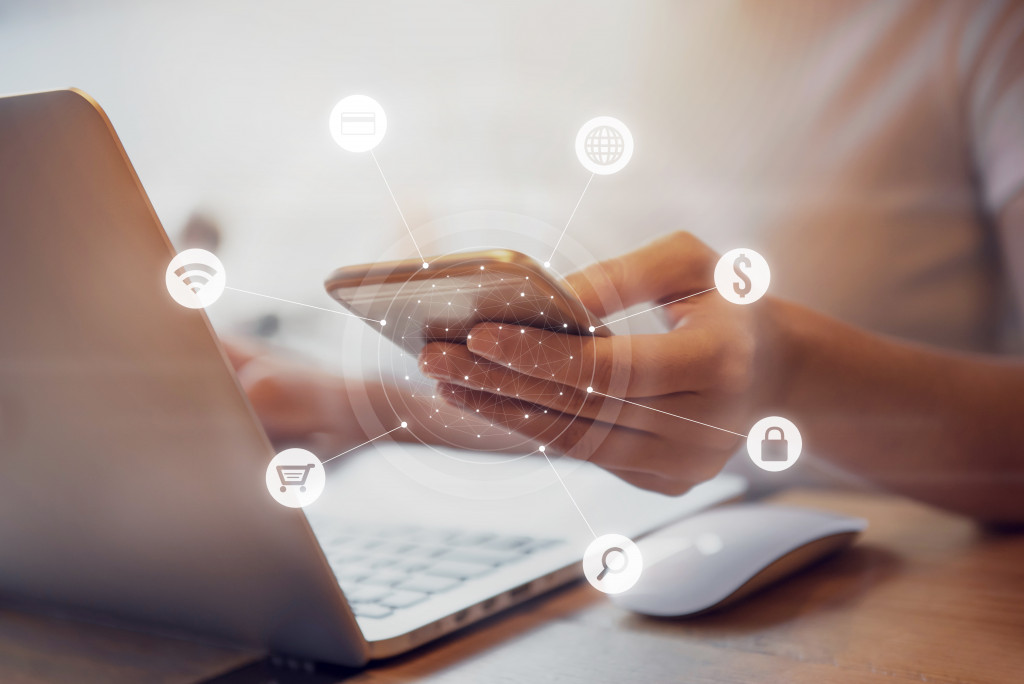 Customers are always looking for ways to save money, especially today since the economy is not doing well. You can make your customers happy by offering coupons or discounts on your products. It will be more effective if you provide these deals when certain holidays are around the corner. For instance, you may want to offer a discount during Black Friday sales every year because more people are expected to buy gifts for their loved ones at that time. If you run out of ideas for what to give away as freebies, you can give away some samples of your products in small quantities.
Facilitate easy transactions
Utmost care must be given when making transactions because if there is something wrong, the customers will lose trust in you and your business. To make transactions easier, you can integrate your store to PayPal or Amazon Payments if it applies to your brand.
Customers want their shopping experience to be as hassle-free as possible, including eCommerce transactions. One of the best ways to ensure this happens is by allowing them to pay using credit cards like MasterCard or Visa. You should also consider accepting PayPal because it allows people from over 193 countries all over the world to shop at your store.
React quickly
Customers want their issues resolved immediately. If you cannot give the desired response, they will go to your competitors, who can provide faster support services. You should always be readily available for your customers at all times, and that is when you offer 24/7 customer service via phone or email.
The most important thing is to stay calm and not panic because it will only worsen the situation. Customers will easily lose trust in you if you cannot provide them with solutions that will put their problems to an end. If their issue requires further attention from your superiors, at least they know that you or someone else will be able to answer their concerns in the future.
Offer free shipping
People who shop online want convenience, and they would prefer purchasing items that are not available in physical stores. To attract more customers, merchants should give a great deal of importance to shipping costs because people often base their decisions on how much they have to pay for them before checking out. You can attract more customers by offering free shipping on orders above a certain amount.
There is no need for you to come up with extraordinary ways to attract more customers since these tips will serve as your guide in preparing a marketing campaign that works. These four tactics have been proven effective by many online stores, so it would be wise for you to follow them if you want more sales opportunities.