Whether you want to keep your home or sell it, spruce it up to make it more functional and beautiful. However, with several renovations available for you to choose from, you may be overwhelmed. Luckily, there are easy and effective ways you can enhance your home without breaking the bank.
Here are four ideas you can try out.
Cut the Clutter
Before you add any furniture or decor into your home, you need to inspect your house first. If you see items that do not serve any purpose, it may be time to declutter. For instance, if a piece of decor clashes with the rest of your home, it can be considered clutter.
Get rid of anything that does not make you happy or enhance your home. That way, you will have more room for things you like and your home will be spacious and have a more cohesive style. You do not have to throw everything in the bin, either. Donate or sell the items to help other people and get some extra cash.
Refresh the Walls
If your home seems a bit drab, then you may need to refresh the walls. You can slap a coat of paint on your walls to give them a facelift. While it may take a day to accomplish, you can paint your walls yourself if you are looking to save a few bucks.
If you are looking for more style than just a solid color, however, then you should think about getting wall coverings. For instance, if you want to get a rustic look in a room, you can get Barnwood shiplap wall coverings to change the look of a room instantly.
Add a Deck
If your goal for enhancing your home is to increase its value, then you should consider adding a deck. It increases the liveable square footage of a house, so it is an attractive feature for both homeowners and buyers. A simple, small wooden deck can instantly add a lot of value and style to any home.
Build it in a spot of your home that gets equal amounts of shade and sunlight. If it does not get enough sunlight, the moisture may stay on your wood and make it rot.
Smart Home Devices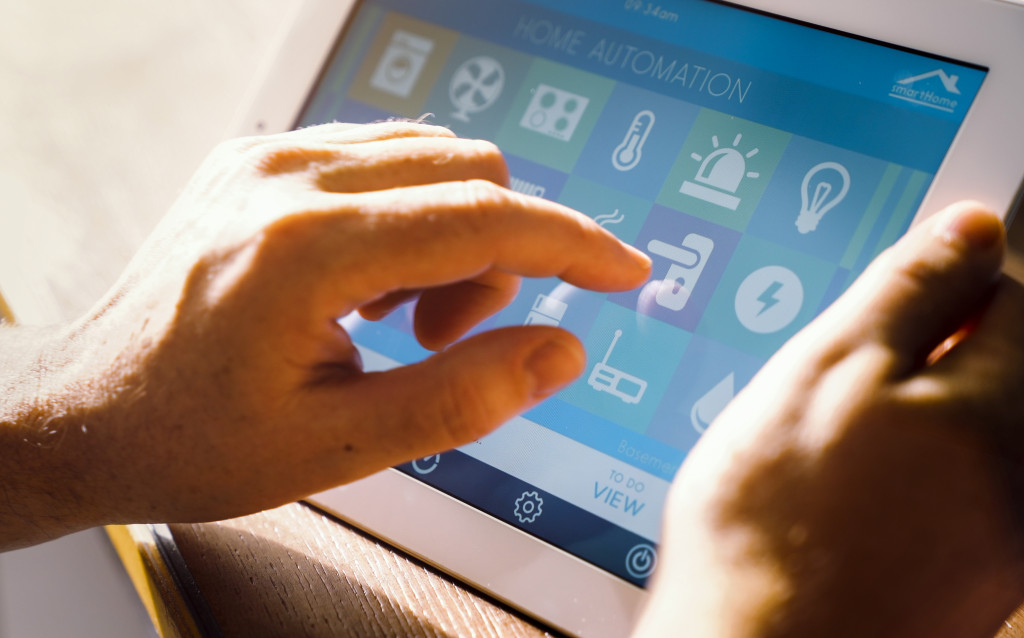 Making your home a "smart home" is fantastic for both those selling or keeping their homes. Smart homes look fantastic on the market because there are a lot of "techy" people out there. Plus, smart home devices can help you save money on your bills and make your life more convenient.
For instance, an automatic thermostat can increase and decrease the temperature of your home at different times. There are also smart home devices, like sensors, that increase your home's security.
It does not take a lot of effort to improve the way your home looks and functions. But you also have to consider how much you're willing to spend on the project. Make sure it will be worthy of your money. Try out any of the ideas mentioned to help you get started.