Modern technology and digital innovation have brought significant changes in various industries, including art and photography. With the latest tools and gadgets, people can have more ways of embracing their passion in capturing different subjects. Professional photographers can make use of digital innovation to enhance their outputs and improve their careers. Hobbyists can enjoy capturing their favorite subjects and have the means to immortalize their photographs. Business owners can also benefit from these advancements. They can hire photographers who know how to perform product shoots and other services they need to improve their brand. These scenarios only show that innovation in photography is indeed making a major impact on people's daily lives.
Photography in the Modern World
Whether you are interested to pursue photography or planning to hire professionals to capture images for you, it would help to learn a bit about the latest innovations in this industry. This way, you will have a better understanding of the best techniques that can be used in photography. For instance, if you are interested in working with a reliable sports photographer, you need to check out their tools and techniques. Also, you can take note of the tools and tactics that will bring significant impacts to photos.
Here are some of the most on-trend tools and strategies in photography:
Modern Photography Tools
Cameras in the past offered minimal settings and people also need to wait for several days before they can get the photographs. Now, anyone can simply use digital cameras and smartphones to take photographs. After capturing their subject, people can immediately see the photos they captured. Aside from digital cameras and smartphones, interested photographers can also take advantage of the following tools:
Multiple storage options—Photographers can now store thousands or even millions of images using various platforms. They can make use of memory cards, external storage drives, and even cloud storage tools. They can also directly store photos on their mobile phones, personal computers, or laptops.
Photo editing software—Photographers have also evolved from simply capturing photos to being able to edit and enhance their outputs. Thanks to effective photo editor software, they can easily improve their photographs with ease. For instance, if the photo looks too dim, photo editors can simply add some lighting, reduce shadows and play with brightness options using their trusted photo-editing software.
Immediate printing of photos—Unlike before, people no longer need to wait for days, weeks, or months to get hold of their precious photos. Now, people can simply go to a trusted photo printing service provider and have images printed. They can even choose the paper or material to use for the final output. For instance, they can place the images on photo papers, stickers, or even posters.
Popular Photography Trends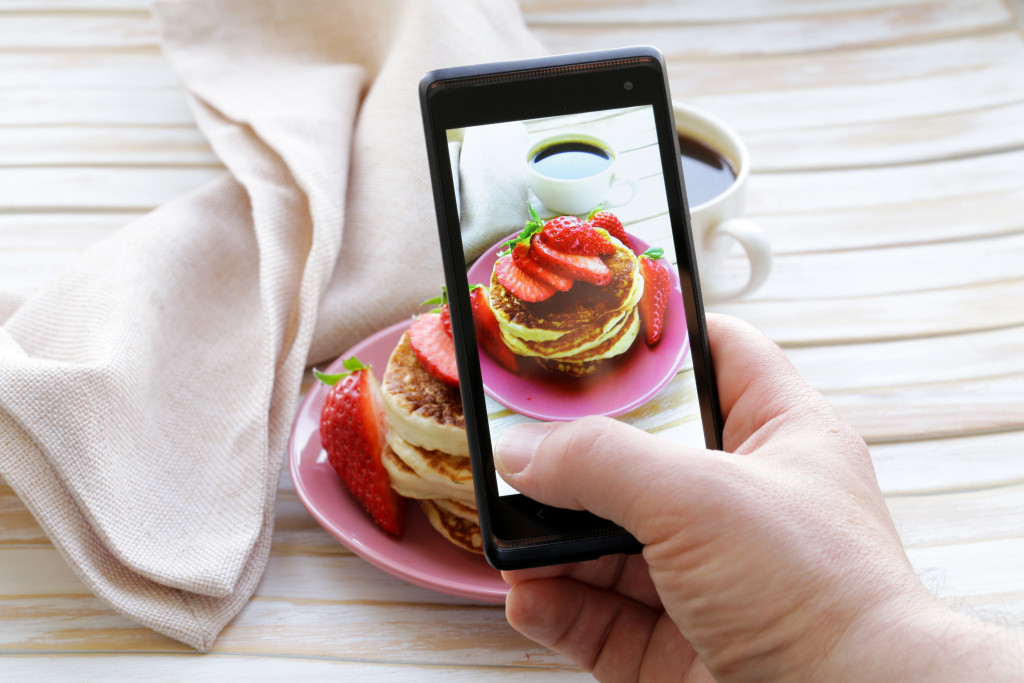 According to a report, around 1.8 billion images are uploaded online per day. This only shows that more and more people are conveniently sharing their photos on the internet. Aside from the online sharing of photos, here are other photography trends that people use today:
Selfie—This is probably the most popular trend nowadays because everyone can do it. Children and adults can both enjoy taking self-portraits using digital cameras or smartphones. The selfie doesn't even need complex settings. Using smartphones, people simply need to click the selfie button and choose filters if the user wants to.
Phone Photography—There is a constant demand for better camera phone specifications because more and more people are engaging in phone photography. Good thing, cellphone manufacturers are continuously developing and introducing new camera features that help users produce better photos.
HDR Photography— High Dynamic Range (HDR) photography helps produce images that display excellent luminosity range. Images produced using this technique often present details that can't be possibly seen by standard photographs. With the right photo editing software, photographers can easily achieve this technique.
Drone Photography—There are probably no limits as to what type of subjects you can capture with drone photography. Using drones, you can capture overhead photos of tall buildings, beaches, and even mountains. Drone photography is also becoming a popular trend in the events industry. With this tool, photographers can capture special moments such as weddings, birthdays, and anniversaries. They can use unique angles that the usual digital camera can't provide.
There's no question that more innovative tools and techniques will be introduced in the world of photography. Thus, if you want to keep up with photography trends, it's best to stay educated about the latest news about certain tools and strategies. For instance, you can watch out for upcoming product releases of your favorite camera brand. You can also take note of the trending photo editing techniques so you can discover new ways of enhancing your images.