NEW INTERVIEW



Published: April 14, 2011 1:33 AM EST
By: Isaac Davis Jr., BGS, MBA
(Juniorscave.com)


JC Interview Exclusive
(Celebrity Interview with
Film/TV Actress,
Camille Sullivan )
April 2011 Edition

By Business Card Designs

Junior's Cave Golden Isles Online Magazine is excited to bring you the enormous talents of this wonderful and very talented actress. Meet Camille Sullivan. She is not afraid to tackle intense & controversial roles, and she performs each of her roles with a strong level of passion and heart. Her efforts have been rewarding as she has been nominated for a Gemini and Leo Award for her performances; and later won a Leo Award for her performance in Bessai's film Normal.

Camille is also an amazing person as we discovered in this special exclusive spotlight with her. We asked some probing questions and she answered them all like a pro. Here is the entire online conversation with Camille for your reading enjoyment.

Isaac: I would like to give you a BIG thank you for agreeing to interview with our publication. I hope that 2011 is going well for you so far. What do you believe has been your biggest/greatest accomplishment in 2010 for your career?

Camille: In 2010, I think my greatest accomplishment was the work I did on Shattered. I felt blessed to be working with such a talented group of people. The cast assembled for that show was really remarkable and I am so grateful to have gotten the chance to work with them.

Isaac: One of the things that attracted us to you was your impressive long list of achievements in your career so far. You have been steadily working as an actress in Television since 1998. How important is it for you to continue to gain roles that challenge and aspire you as an actress?

Camille: Working on roles that both challenge and inspire me, is the most important thing. I want to keep growing as an actor and keep learning all the time. That's what keeps me passionate about my work.

Isaac: What I enjoyed reading from your online bio is the fact that you were nominated for a Gemini Award for her portrayal of the character of Francine Reardon of the TV series Intelligence, who is the cocaine and alcohol addict ex-wife of a West Coast crime boss. How did you prepare for such an intense role and what did you think about being nominated for this role?

Camille: In preparation for this role, I spoke with some former cocaine addicts as well as a drug councilor. That was extremely helpful. Other than that, I just tried to approach each scene with abandon. She was a no holds barred character and I tried my best to play her that way... Which incidentally, was what I loved most about her. Francine is one of my favorite characters and so I was really honored to be nominated for a Gemini Award for this role in particular.

Isaac: You were also nominated for a Leo Award for your work in Mothers & Daughters and won a Leo Award for your performance in Bessai's film Normal. What did this win mean to you about your performance in the film and how did this win and nomination continue to validate you as an actress?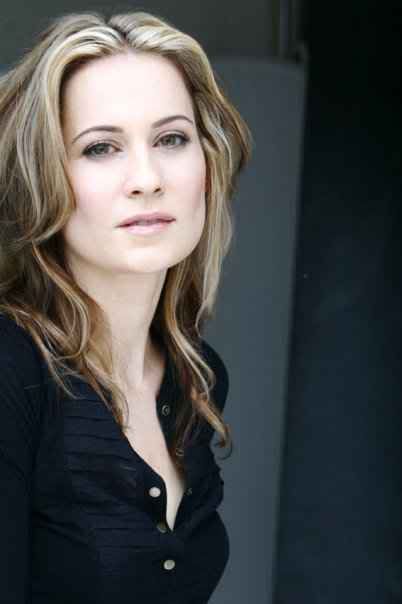 Camille Sullivan
photo by Jane Weitzel
Camille: It is always wonderful to be nominated for an award. Sometimes when you're making something you don't know if it will be good or not, so it's a bit of a relief. Mothers & Daughters was risky because the whole movie was improvised, and it was my first time with improvisation so I was terrified while we were shooting it. Normal was a very different kind of project. There was some emotional risk as well as a relatively intense love scene, so again I was relieved that people liked it. I think every time I act I try to take a leap of faith, so it is encouraging to get that kind of validation.

Isaac: One of the projects that you were involved in that I was excited about was in a co-starring role for the Lifetime series Mistresses. Were you disappointed that this series was never picked up? What do you feel was the main reason why this series never came to light?

Camille: I was disappointed that Mistresses was not picked up. I don't know why it wasn't. I think that's just how that kind of things goes. You make the pilot and cross your fingers. Sometimes you're disappointed.

Isaac: Name two of you favorite series and/or roles that you worked on and why were you attracted to each of the series and the roles you played?

Camille: I would say that Intelligence and Shattered were my favorites. Intelligence because it was so well written. I think Chris Haddock is brilliant. He really gave me an opportunity to let loose with Francine. It was a rare and beautiful character. And em>Shattered because I enjoyed myself so much. The cast and crew were incredible and I looked forward to coming to work every day also Callum Keith Rennie is incredible so I felt really fortunate to get to work with him.

Isaac: When did you get the "acting bug" and why are you so compelled to act?

Camille: I started acting a little bit in high school. I went to an arts high school in Toronto. My major was visual arts but I had the opportunity to do a couple of plays there and loved it. Although, it wasn't until I started at the University of British Columbia that I became really serious about acting as a career. I enrolled in the acting program at UBC and that was that.

Isaac: What do you want to achieve with your acting in the long run?

Camille: More than anything I hope to become a better actor and to do good work. I am happy as long as I get to work consistently on interesting projects. I have been very lucky that way so far and I hope to keep moving in that direction. There are lots of actors and directors that I would love to work with some day. David Lynch and Lars Von Trier are two directors I would jump at the chance to work with.

Isaac: Are you looking to become a household name? Do you have aspiration to move into doing feature films or are you happy to continue to develop your skills in Television?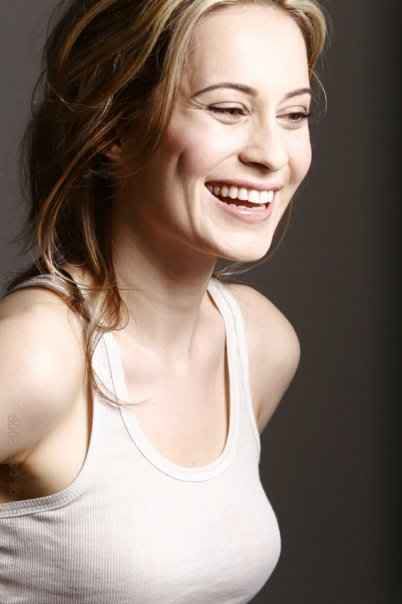 Camille Sullivan
photo by Jane Weitzel
Camille: I would like to do films as well. I just finished shooting Sisters & Brothers. It was the third in a series of movies directed by Carl Bessai, following Mothers & Daughters and Fathers & Sons. I hope it turns out as well as its predecessors. I really just choose work that interests me, if it is film or TV doesn't really make a difference.

Isaac: What are some current and/or upcoming projects you are working on that you can let our readers know about?

Camille: I did a seven episode arc on Rookie Blue. That should start airing in June 2011. I also recently did a recurring role on Hellcats, those episodes will start airing sometime in April I believe. Both fun parts. Sisters & Brothers, which I already mentioned, will probably hit the festival circuit sometime later this year.

Isaac: Fantastic! We cannot wait!

Isaac: What advice do you have for others who are just getting their start in the entertainment business?

Camille: My advice to actors just getting their start would be to pick up "True and False" by David Mamet. It's a wonderful book and has helped me so much as an actor.

Isaac: Leave us with some final thoughts and/or wisdom….

Camille: Not my own but a lovely quote;

"Be faithful to that which exists nowhere but in yourself. And thus make yourself indispensable." Andre Gide








Camille Sullivan's Official Website

http://camillesullivan.ca/









Junior's Cave Online Magazine/JC Internet Radio Staff Team,

PO BOX 2494
Brunswick, Georgia 31521
toll free number 866-554-3997
office number 678-826-0850
fax: 912-265-8093
http://www.jcinternetradio.com
http://www.juniorscave.com
http://www.friendsmix.net
http://www.live365.com/profiles/juniorscave
http://www.live365.com/stations/juniorscave










Junior's Cave Search




View My Stats






© Junior's Cave 2005-2010. Website Design by Mikael Linder